What Requests Does the Registrar's Office Handle?
The Registrar's Office manages requests such as:



Change of personal information due to error or update

Change of program

Transferred credits

Change of academic program

Enrollment Verification

Graduation Verification

Re-admission into the University

Any other request that needs a change in the student's registration or academic status






You can contact the Registrar´s Office by submitting a ticket through the Help Center portal, as shown in the image below: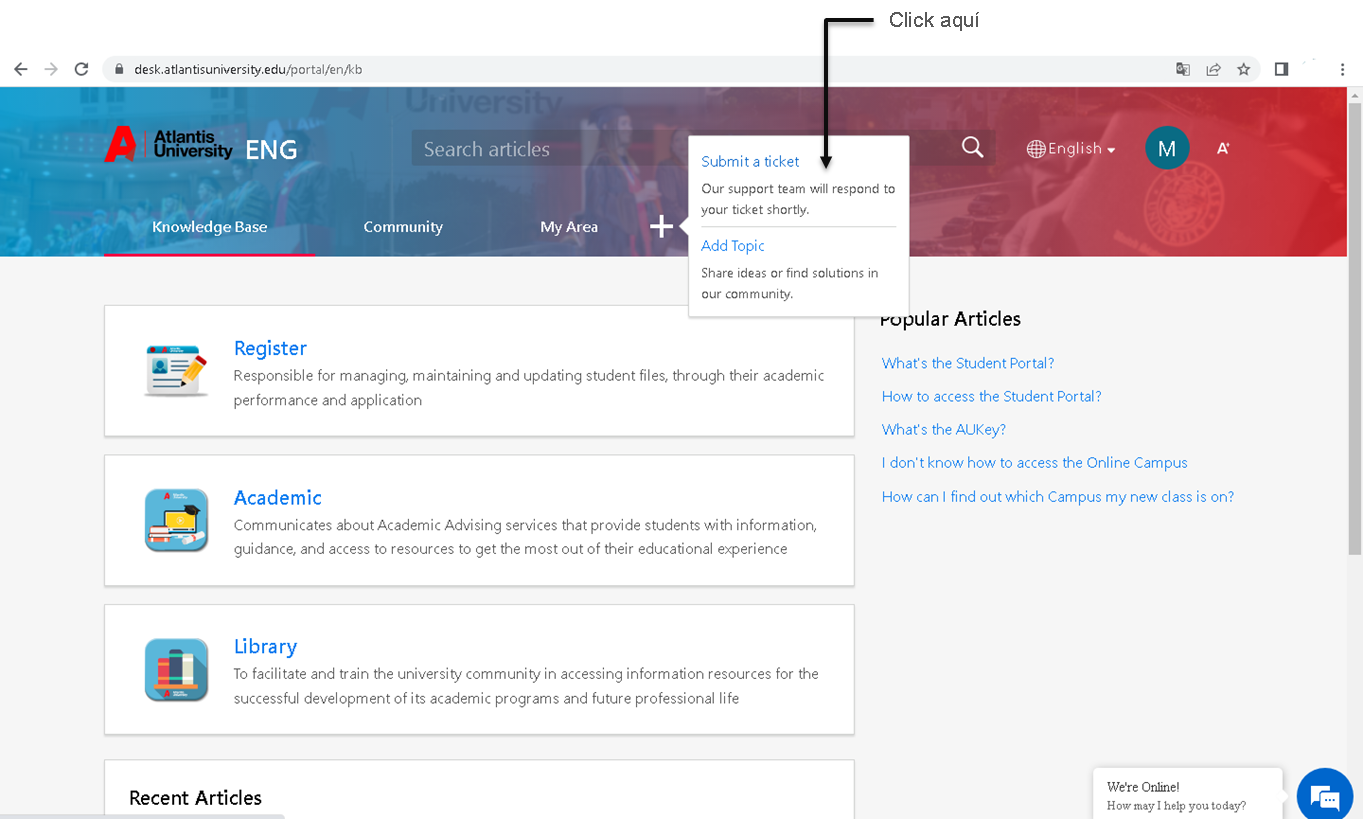 You will see the Registrar's Office tab and when you click on the button to submit, a form will be displayed that you must complete and send.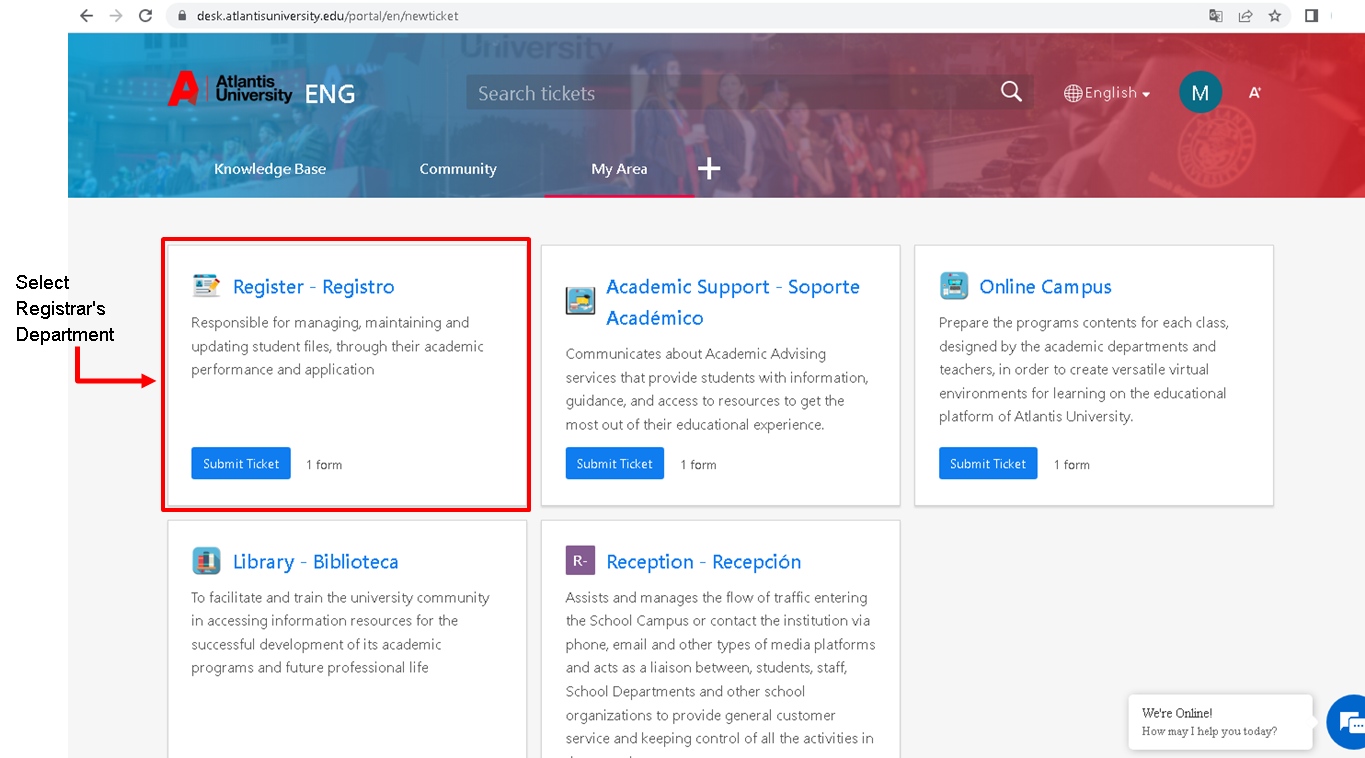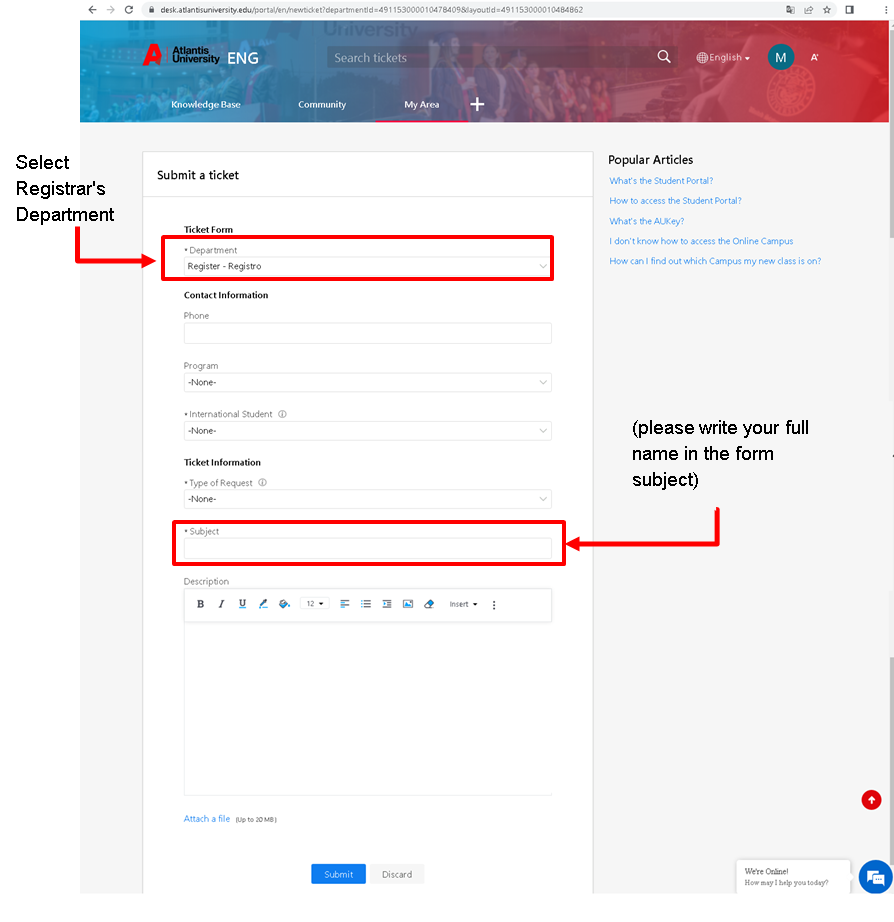 You can also send the email to:
(please write your full name in the email subject)
Related Articles

Period to add/drop degree programs:

The courses may be added or removed from a student's schedule during the first week of the semester without penalty. However, the student must be aware of the penalties involved in adding or dropping a course after the second week of the semester. ...

How can I request a Transcript?

If you are a student or graduate, you can request a copy of your official transcripts following these simple steps: 1. Know that your request will be processed in 7 to 10 business days and mailed to the destination previously indicated by you, or you ...