How can I request a Transcript?
If you are a student or graduate, you can request a copy of your official transcripts following these simple steps:
1. Know that your request will be processed in
7 to 10
business days and mailed to the destination previously indicated by you, or you can pick up the official copy of the transcripts in person.
2.1. Make a payment of $15.00 by our webpage:

2.2. Fill the form, attach the payment receipt and send.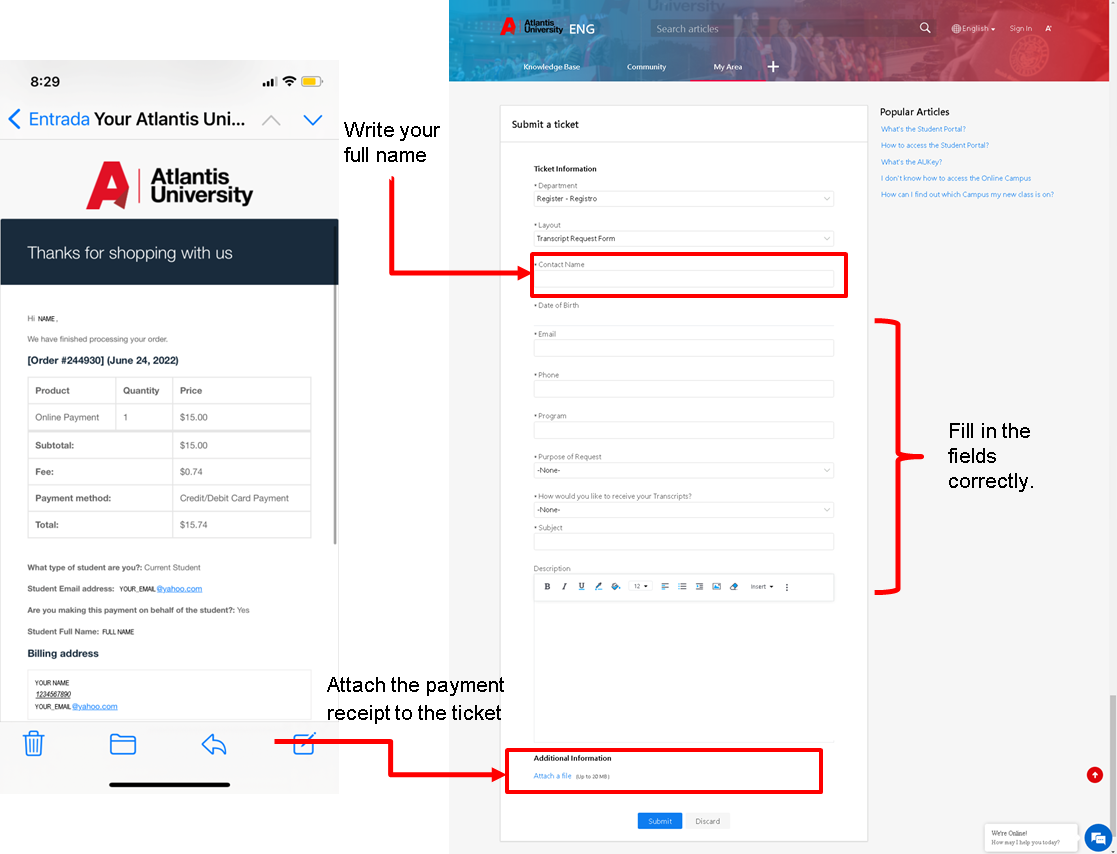 2. Another way to request the official transcripts is by sending an email to address:
2.1.
Fill in the format called "
Transcript Request Form.docx
" below attached to this article:
2.2.
Make a payment of $15.00 by our webpage:
2.3. Attach the completed format, the payment receipt and send the mail.
3. You will receive an email notification of the delivery of the copy, if you wish.
Related Articles

What Requests Does the Registrar's Office Handle?

The Registrar's Office manages requests such as: Leave of absence (LOA) Summer break Official or Unofficial Transcripts Change of personal information due to error or update Change of program Transferred credits Change of academic program Enrollment ...